Putao Travel Guide
Located in the farnorth Myanmar, Putao is the ultimate destination for all adventure minded travelers, boasting the top trekking spot, astonishing european like snow capped mountains, rapid waters for rafting and rich wildlife for eco tourism.
Putao Beauty
Nature Diversity
The highest pick in the area is Mt. Hkakabo Razi, known as Myanmar`s highest peak - 5,889 metre high . Its name litterally means " snow-capped all the year round " whereas Putao is a tranquil town situating in a valley surrounded by sub-tropical landscapes and lush plantation.
The whole area was isolated from other part of Myanmar, boasting exceptional biodiversity with hundreds of species remain less-known and wait to be studied. Putao is an ideal eco tourism destination. While river trips allows you to see kingfisher, hornbills, accessing the nearby mountains, you will have chance to witness remarkable wild, rare orchids.
Ethnic Minorities
Putao is home to many ethnic minorities : the Lisu, Nuang Rawang, T`rung, Kachin and Hkamti Shan, the first citizens of the area. These hill tribes share their home in hamorny yet still speak and write their very own language.
Historically, Putao was discovered by Fort Hertz and it was under the British colony from 1914 to 1942. At that time, there were only about 500 people and most of them are hill tribes.
Photographer: Patrick
Adventure in Putao
Trekking
Putao is always listed in the
top Myanmar Trekking routes
since 2010.
Since Myanmar Government opens the flight routes Mandalay - Putao, there are more trekking trails opening for tourist ranging from 1 day to more than 15 days with different level of fitness. The most popular trekking tour is probably the Lisu trail which requires 6 - 8 days traversing Malikha River, Mt. Lancrumadin and numerous hill tribes villages. Lots of Putao mountains are challenging but the experience is extremely rewarded, especially the conquest of Phangran Razi, Phongun Razi peaks.
We are offering different programs of
Putao Trekking Adventure
ranging from 3 to 20 days. Please contact us for best consultancy
Whitewater Rafting
A very cascading river is await ! Malikha River treasures some of the best waves in Southeast Asia. It is also one of the wildest nature with breathless banks.
The
Putao rafting adventure
should be prepared and booked in advance. Please note that according to the flight schedule, you can only access the area from Oct to April.
Elephant Trek
This adventure takes you through fast flowing waters of Nam Lang River and travel up to rice terrace files. Elephant trek is one of the most rewarding expeditions to enjoy the landscape of Putao, being washed by the mahouts.
Myanmar Travel Guide
Myanmar Visa
Myanmar Visa On Arrival
Myanmar Practical Information
Top Things to See in Myanmar
Myanmar Border Crossing Tours
---
Insider Travel Tips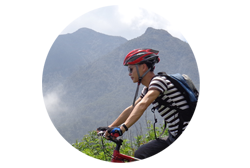 " For the first timer, Myanmar Discovery would be the ideal choice and of course, for those who want to explore the core beauty of our country, travel as far as Mrauk U with our Myanmar Off Beaten Track Tour "
Zaw - Myanmar Travel Expert
---
Top Tours for 2018 -19
Myanmar Explorer with Beach
Signature of Burma Kingdom
Myanmar In Depth
Luxury Myanmar Tours
Myanmar Family Adventure