Where to meditate in Myanmar
Myanmar is a Buddist influenced country with more than 90% of the population practice Buddhism. Since the religion is spreading national wide, related activities like meditation is also very popular and taught in numerous monasteries and meditation centers. Whether you are Buddist or not, meditating is a very useful way to help you to reduce the stress, calm the minds and gain the inner peace
These are some of our top suggestion for a meditation place in Myanmar :
Dhamma Joti
Dhamma Joti was opened in 1993 in Yangon. In this center, Vipassana meditation is taught. The method means "to see things as they really are". It is a process of self-purification by self-observation.
There are different types of courses for you choose from 1 day to 1 month. 
Chanmyay Yeitha
Chanmyay base in the outskirt of yangon with another branch in the mountainous area of Pyn Oo Lwin. The meditation practiced at the centre is Vipassana Meditation or Mindfulness Meditation based on Sattipatthana Sutta and the Mahasi Sayadaw method. 
The shortest stay is 10 days, however if you have only few days and want to enjoy the core course, we can help.  Meditation normally starts from 4.00am to 9.00pm which means you can start at the time you choose. 
​Pa-Auk Forest Monastery
Follow the Theravāda tradition, with emphasis on the teaching and practice of both Samatha (tranquility) and Vipassanā (insight) meditation, ​Pa-Auk Forest Monastery is one of the top choice for foreign students over 20 countries to attend meditating in Myanma so far.Located in the mountain range of Taung Nyo in Mon State, the Pa-Auk welcomes you for long term and intensive courses. 
Mahasi
Founded in 1947 by the late Mahasi Sayadaw, Mahasi give courses in English and accept foreigners who want to master the skill for intensive, moment-to-moment awareness and know further about Buddhism principles. For a glimpse, you can start by anticipating the first lesson at 3.00pm
For any Myanmar Tour that you want to combine cultural visits with meditation, please contact our travel expert
Myanmar Travel Guide
Myanmar Visa
Myanmar Visa On Arrival
Myanmar Practical Information
Top Things to See in Myanmar
Myanmar Border Crossing Tours
---
Insider Travel Tips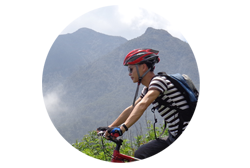 " For the first timer, Myanmar Discovery would be the ideal choice and of course, for those who want to explore the core beauty of our country, travel as far as Mrauk U with our Myanmar Off Beaten Track Tour "
Zaw - Myanmar Travel Expert
---
Top Tours for 2018 -19
Myanmar Explorer with Beach
Signature of Burma Kingdom
Myanmar In Depth
Luxury Myanmar Tours
Myanmar Family Adventure